Erik Refner
Portfolio website udviklet i Flash, 2002
Web Design
,
Art Direction
,
Programming
,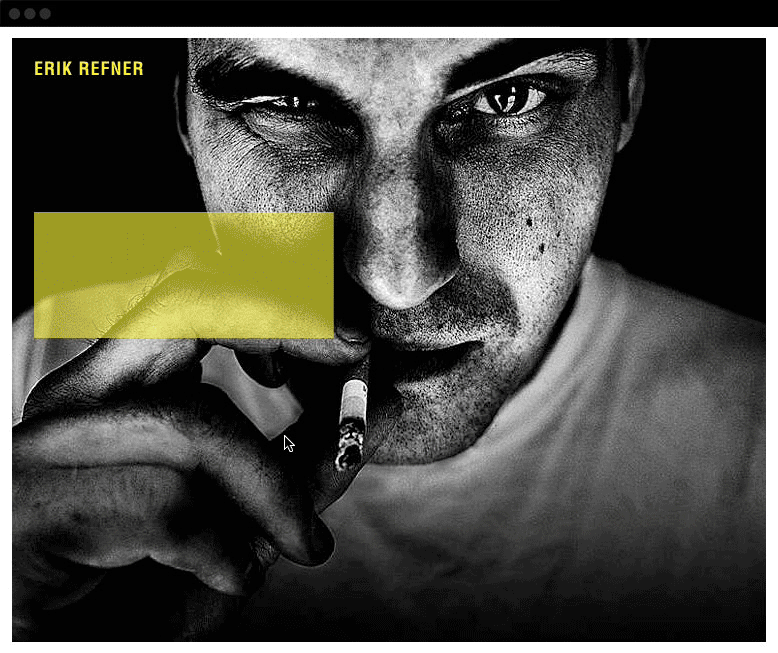 Beautifully stylish & hi-res photography from Erik Refner - an absolutely thrilling experience wading through his pictures
– K10k.net
This accomplished photographer actually used to be on the national Danish team in pentathlon. His site is another well-designed photographer's portfolio done in Flash.
– Styleboost.com
Erik Refner Photographer  
F*CK! Slicker than snot.
– Newstoday.com